Drawing up leases, and electronic signature
Property document management system
Smart rental models based on the number of visitors
Iot-based property maintenance calls
Artificial intelligence-assisted property optimizations to maximize energy efficiency Property
IOT sensor data acquisition system
Ordering system for proactive maintenance tasks
Tenant's application for easy communication and preparation of service requests
Management of regular maintenance tasks and automatic ordering system
Real-time net asset value calculation system
Much more…
A complete property information system for the 2020s, where property is managed using data-based information. As well as modern IoT sensors.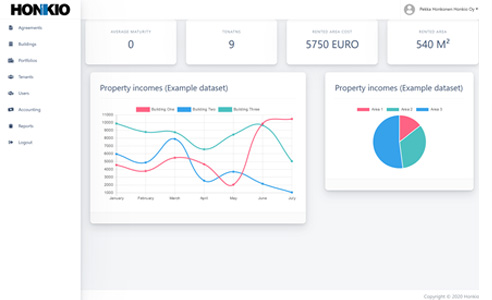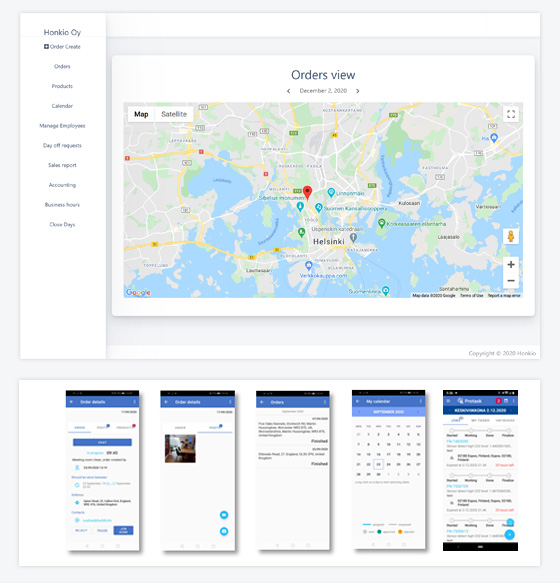 Total transparency for services
Easy employee task management interface
Cradle to grave order management
Minimal human intervention
Full product information and charge system
Time management for all employees
Visibility of tasks for your customers
Easy tool for managing and tendering all maintenance tasks
Can be used to manage your own staff or outsourced resources
Free mobile application for service team to easily manage their own work and keep a log of commuting, working time and materials used
Route planning
Bar code reader for products
Call center reception for work orders
Messaging system between subscriber and installer (chat)
Mobile application for property security training for staff. An inventory system for property security systems, makes it easy to get an overview of where all property security systems are located. An automated crisis communication system, enables quick and effective guidance for managing various crises on the property, such as fire, water leakage or other general danger to the people working on the property and those responsible for it. Integrates with the property's existing alarm and notification systems using modern IoT technology.