Optimize space utilization, cut overheads
by tracking occupancy employers and office managers can learn employee work styles to accurately measure and allocate space capacity.
downsize your space and shrink your office carbon footprint by 30%

Energy profiling Predictive
maintenance

Fix problems before they occur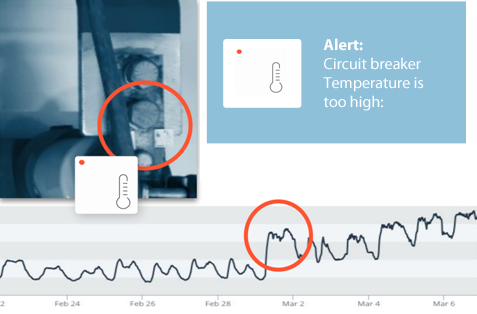 The new data has thus not only helped discovered an incipient failure in a critical component, it also allows us to keep operating the substation in a safe and controlled way while we are waiting or an opportunity to repair or replace the troublesome components.

boye annfelt hoverstad head of data science at statnett


Go from reactive to proactive



Get real-time
insights.

stay informed with current, accurate and actionable data that's securely accessible from anywhere.




increase
profits.

Continuous monitoring gets ahead of issues before they become costly repairs, getting you back to business




improve user
experience.

Maximize uptime and safety, solve problems quicker. Leave staff feeling accomplished and customers happy




Differentiate
your brand.

gain a competitive advantage with intuitive nteractions, providing more value to your customers.




Strategize
better.

Make informed decisions, build a bank of knowledge and experience, be ready or future innovations.
Track and fix problems before they are critical.
Fully visibility into temprature occupancy, open doors and windows, building use and water waste can quickly optimize energy use
Extend the life of infrastructure and reduce waste in the process
Sustainability meets big ROI.
By installing Disruptive tecknoligies sensors, our customers saved 36% in energy on air condition, that'safean average of 8.7 KWH per year which is comparable to the energy costs of two 4-person house househilds.
Tempperature Monitoring Sensors Lead to
Enhanced Tenant Well-Being and Comfort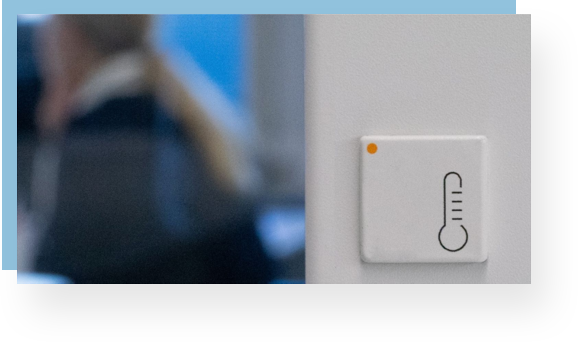 learn more about this case study
With the adoption of DT sensors:
Saved up to

36%

in A/C energy
Decreased unnecessary tenant call-outs by

25%
The level of details being obtained has proved to be a revelation. This has led to a three-phase approach: identify quick wins, optimise the way the plant is used, and then maintain that level of performance.
Matt Livesey
Director of Property Management, Lambert Smith Hampton (LSH)
Eliminate guesswork
with smart cleaning
Clean bathrooms are important for health and user satisfaction but overcleaning could be a waste of resources
Cleaning providers and property owners can expect a 30% increase in operational efficiency with smart cleaning.